Welcome to the Martin County Historical Society! Our Mission is to preserve and share the history of Martin County by acquiring, conserving, appropriately displaying, and making it accessible for viewing, research, and educational purposes. We hope you enjoy the many features of our site; please contact us if you have any questions or requests. Thank you for taking the time to enjoy Martin County's History!
---
MCHS Updates
May 1:
We may still be having issues with our website. While everything should be back to normal we are still checking for bugs and errors. If you notice any bugs and errors yourselves please do inform us. It may not be fixed immediately but it will be addressed.
Happy May Day!
We've got lots of updates as spring rolls on, so let's get right into them!
First off, the museum will be closed for the afternoon on Friday, May 1st. The Museum WILL be open on Memorial Day, May 25th, from 11am to 1pm in conjunction with the Red Rock Center's celebration activities but will be clsoed the rest of the day. Make sure to check the calendar to see our events (and our busy schedule!) or contact the museum if you have any questions or need further information.
We had lots of things going on in April. Allow me to present photo evidence: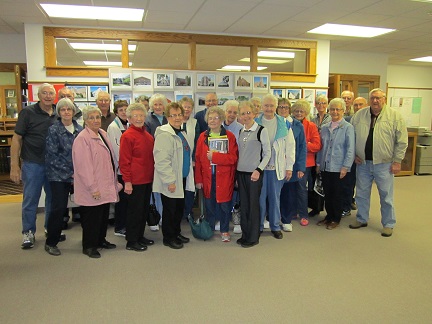 The St. John's Lutheran Church of Sherburn Friendship Club came by for an afternoon visit recently. Always nice having a big group stop by!
We also held our annual Card Party on April 18th, here's just a few pictures from the event: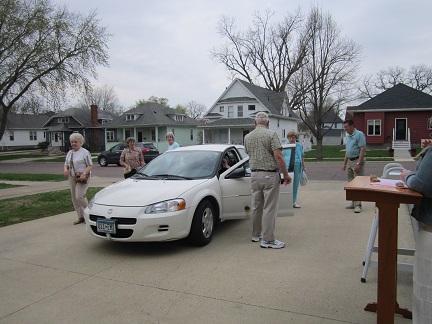 Valet Parking in action!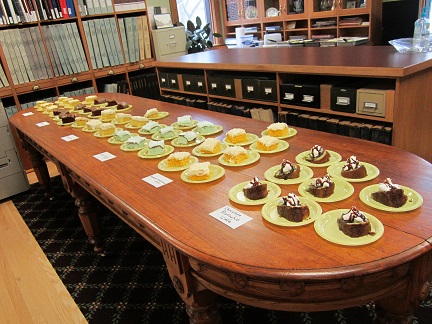 A wide variety of tasty cakes for the day!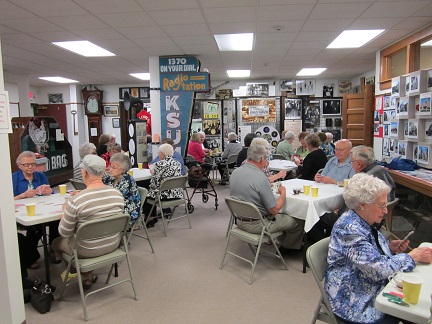 Lots of card players!
Another big group we had come to visit is the Martin County West Photography Class, they toured the museum to see old photographs and take pictures of some of our artifacts. It was a great experience!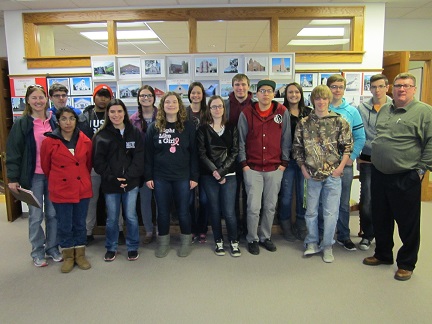 The students and their teachers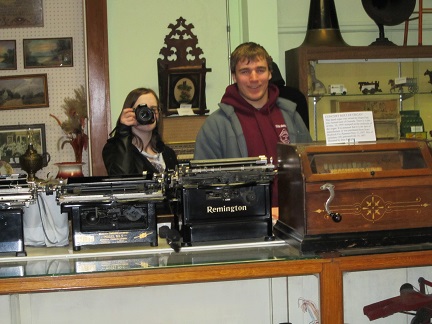 Dueling Cameras!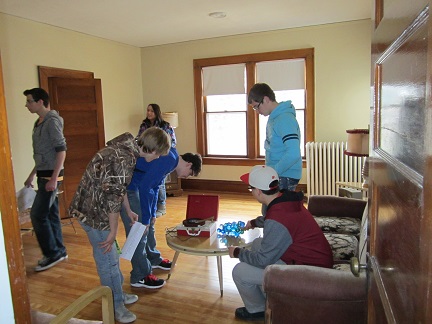 Checking out the Parsonage
We also had the fine people of Valero volunteer with us to do some cleaning and yardwork. They were a very efficient and friendly work crew and we definitely enjoyed having them!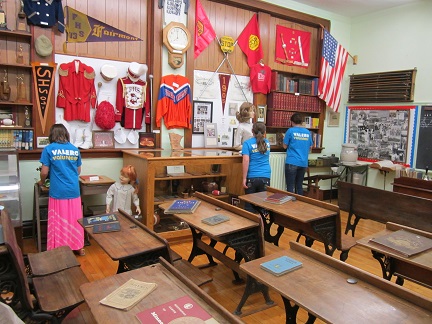 School Room getting a cleaning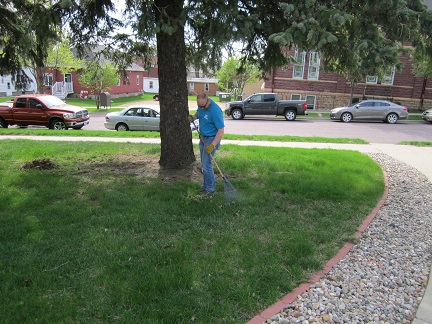 Spring Cleaning happens outside too!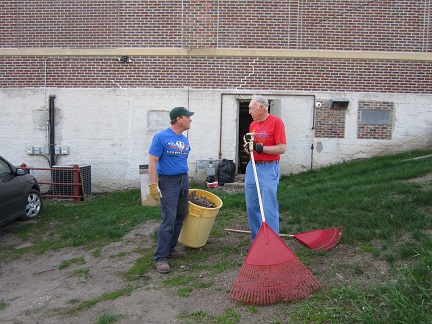 Raking the Museum lot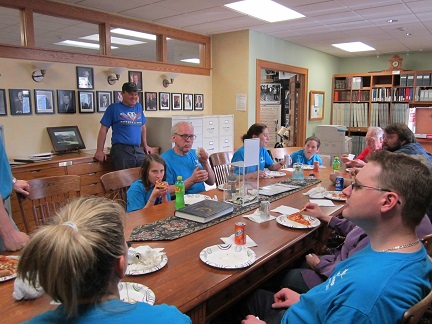 The crew having pizza after the hard work!
Also, we have a new addition to the Gift Shop (while supplies last!). It is a new book titled Our Town Fairmont, Minnesota: Then & Now by local reisdent Troy Meeker. We have some copies available here at the museum for sale; part of the proceeds will go to the Historical Society if you purchase it here. The cost is $20 (plus $3 for mailing if you order it by phone or online).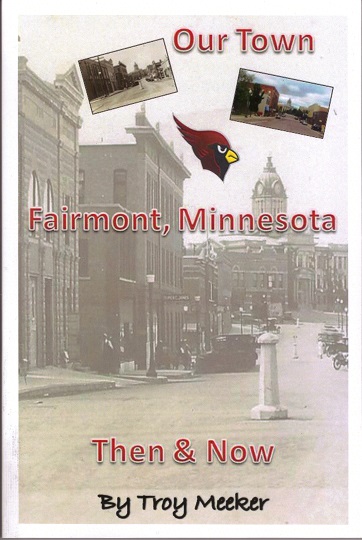 We hope you are enjoying spring as much as we are; stop down to the museum when you have a chance for a great History Experience!

-James Marushin
Curator-
P.S. Don't forget that the Martin County Historical Society is now on Facebook! So if you are a Facebook user, come visit our page and/or "Like" us to stay connected with MCHS!