Welcome to the Martin County Historical Society! Our Mission is to preserve and share the history of Martin County by acquiring, conserving, appropriately displaying, and making it accessible for viewing, research, and educational purposes. We hope you enjoy the many features of our site; please contact us if you have any questions or requests. Thank you for taking the time to enjoy Martin County's History!
---
MCHS Updates
September 17:
We may still be having issues with our website. While everything should be back to normal we are still checking for bugs and errors. If you notice any bugs and errors yourselves please do inform us. It may not be fixed immediately but it will be addressed.
NOTE: The museum will be closed from 10:30am to 1:00pm, on Thursday, September 18th
We recently held our Annual Meeting for 2015. The event was again held at the beautiful Red Rock center next door. The meeting was catered by Tami's on the Ave which did a wonderful job filling our stomachs. Executive Director Lenny Tvedten and President Loren Dunham led the business portion of the meeting. Former Fairmont native Kurt Hagen, Senior Vice President of Development for Triple Five Worldwide (the owners of the Mall of America), was our speaker for the evening. He spoke of how much he appreciated his roots here in Martin County and about the massive expansion projects around the Mall of America.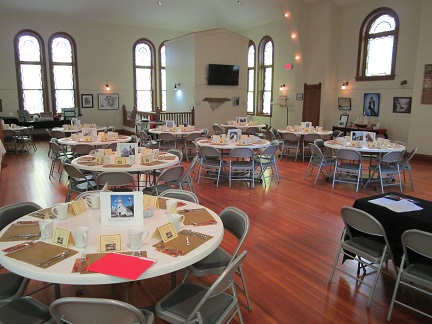 Our gorgeous venue for the evening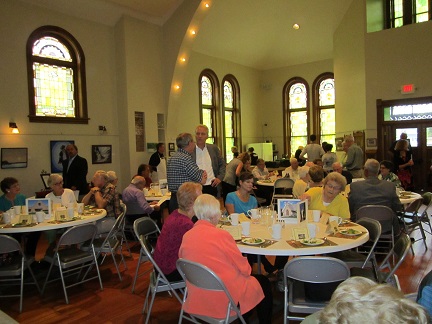 Present Kurt Hagen (Center) mingles with the crowd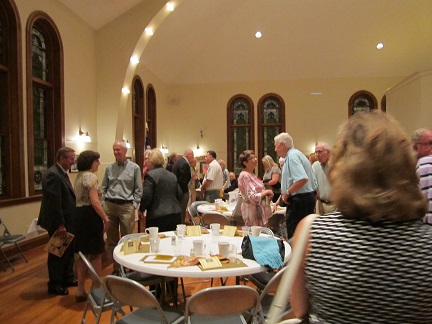 We had a great turnout with lots of great people in attendance!
We have also had a lot of interesting vistors and volunteers in the museum lately. It's always awesome to see people enjoying the museum whether it is to explore our displays, research their family or other topics, or to help us out in some way!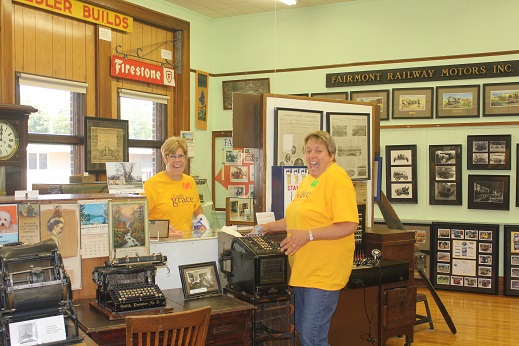 Volunteers from Grace Lutheran Church came by one weeked to help us clean the museum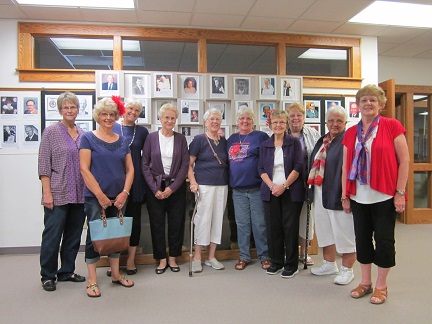 The Red Hat Ladies group stopped in for a tour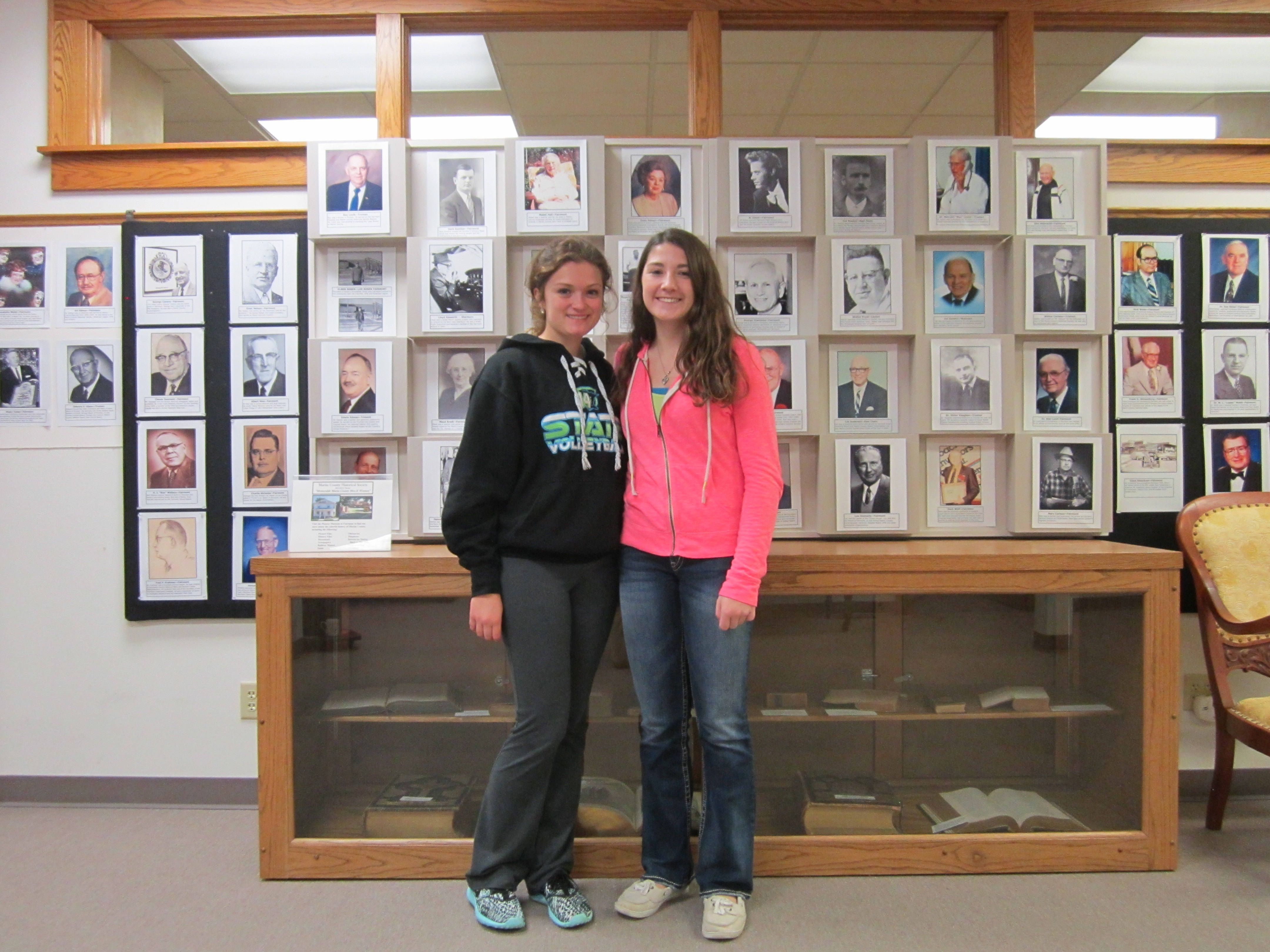 Students from Sherburn visited the museum as part of a Minnesota West PSEO class
There is always a lot to do at the Martin County Historical Society so find some time to stop on down!

-James Marushin
Curator-
P.S. Don't forget that the Martin County Historical Society is now on Facebook! So if you are a Facebook user, come visit our page and/or "Like" us to stay connected with MCHS!