Welcome to the Martin County Historical Society! Our Mission is to preserve and share the history of Martin County by acquiring, conserving, appropriately displaying, and making it accessible for viewing, research, and educational purposes. We hope you enjoy the many features of our site; please contact us if you have any questions or requests. Thank you for taking the time to enjoy Martin County's History!
---
MCHS Updates
January 12
NOTE: THE MUSEUM WILL BE CLOSED at NOON on Friday, January 13th!
If you have not seen our new promotional video, check it out!
---
MCHS Happenings
The MCHS Annual Meeting was another awesome event. Joe T. Burns gave a wonderful talk about his career as an artist and how Martin County helped shaped his inspiration and guide his path. If you haven't made it out to one of our Annual Meetings, I would encourage you to do so!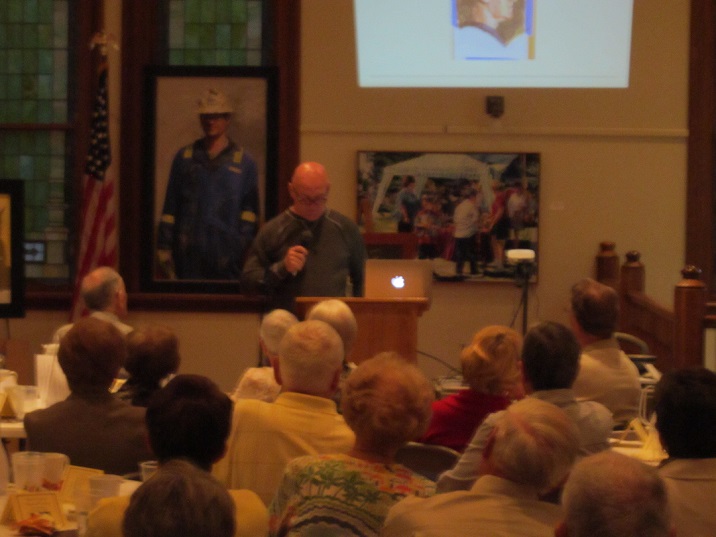 Joe T. Burns during his presentation
We were honored with being part of Heritage Acres/MarketSquare Fall Festival; the horse-drawn trolly made the museum its halfway point on its trek across town. Many visitors were able to see the museum for the first time and the event looked very fun! The day turned out very nice and Heritage Acres was packed with people!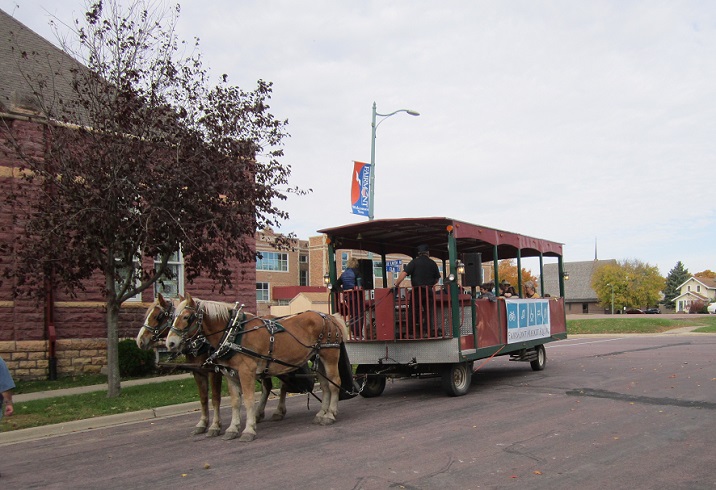 The horse-drawn trolly!
We are finished with our powerpoint presentations until next spring, thank you to everyone that came out to one (or more) of our presentations - I would say we had our best year for presentations in terms of attendance, it was awesome to see so many people learning about Martin County History and supporting their local museum!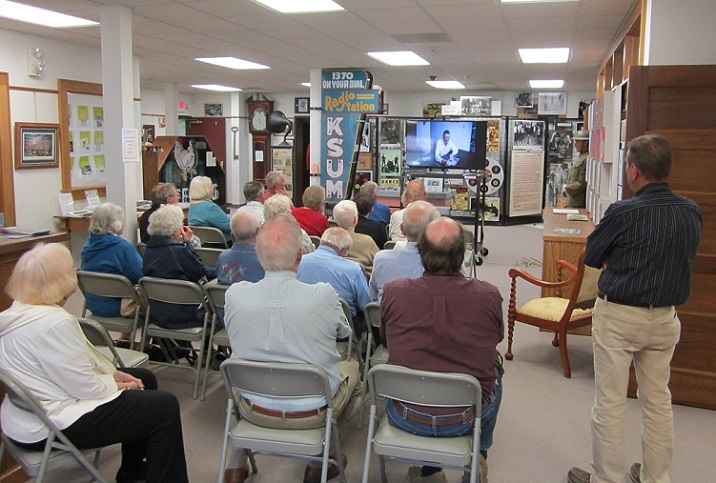 This awesome turnout was at a presentation of Leon Gerken's Veteran interview
Speaking of learning, our School Program is already in high gear and we've had well over 100 students in through our doors; it is always fulfilling to see the younger generations taking an interest in their local community and its history!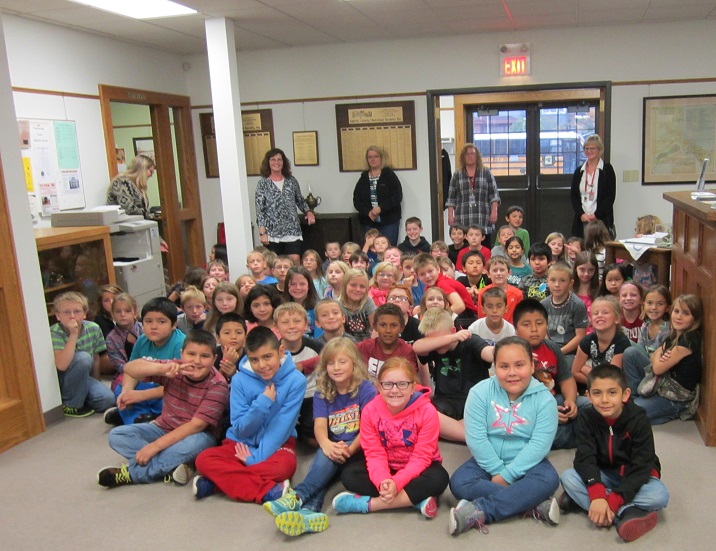 Always a few jokers in every class to keep things interesting!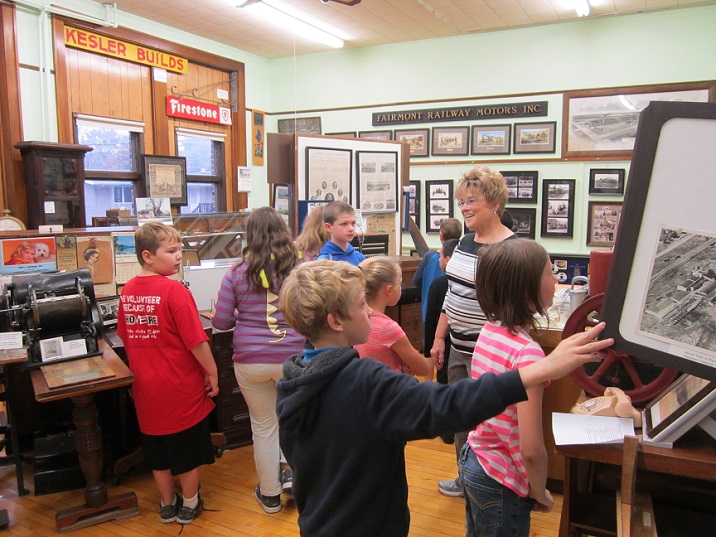 Checking out the Brodt Room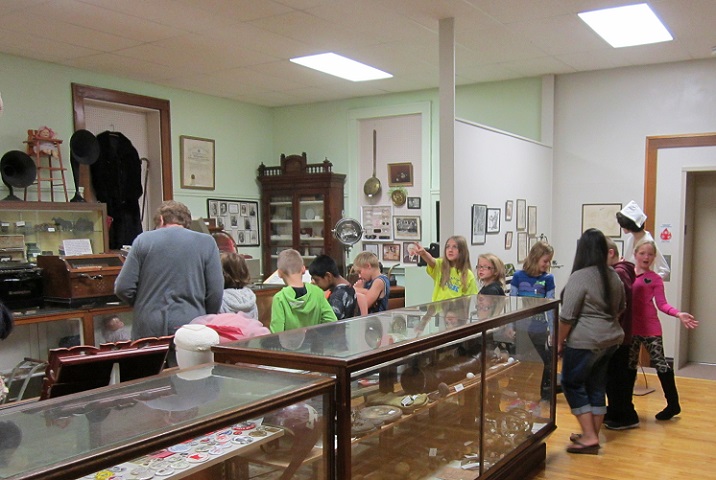 A couple students point out something interesting in the Hunt Room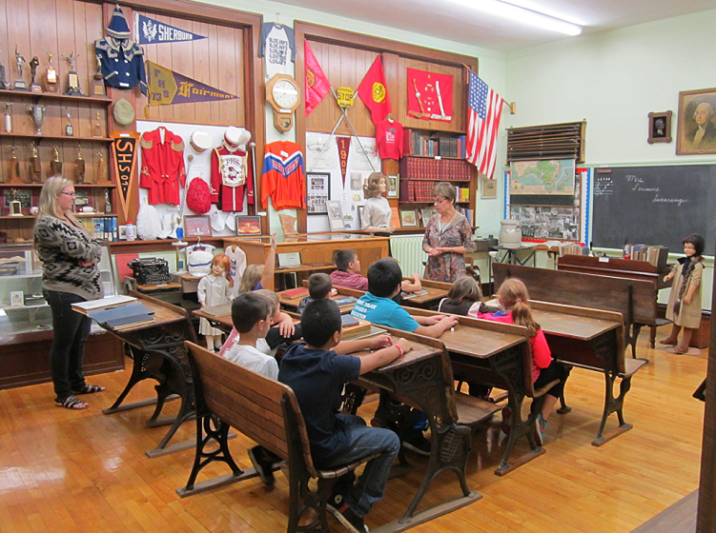 The School Room is always popular
Parsonage Rentals continue to be going well also but there are plenty of open dates on the calendar if you want to rent our beautiful building for your event! Contact the staff or check out the rental form for more information.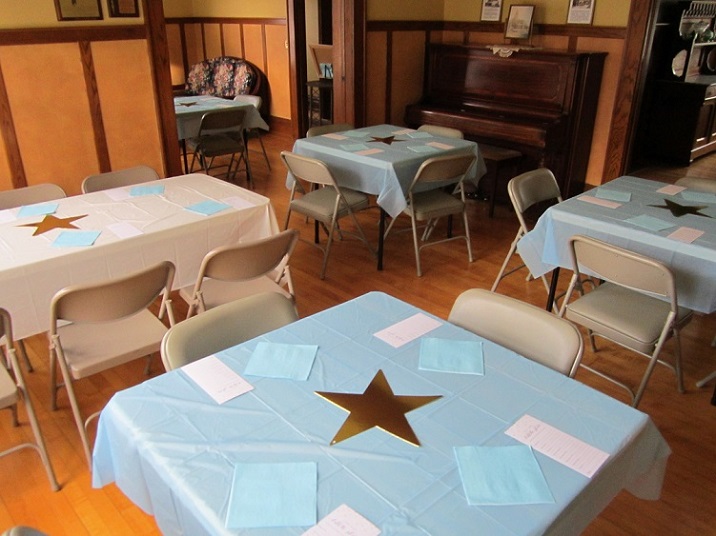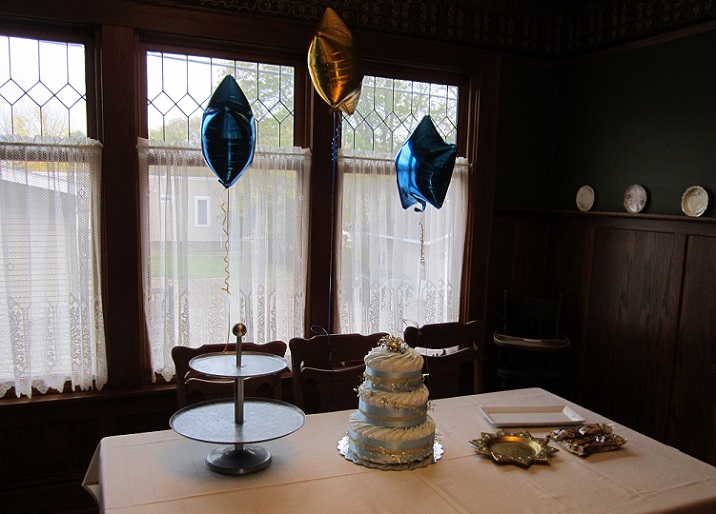 I am always amazed at our renters' creativity in decorating our beautiful Parsonage
Also if you are part of an organziation or business that wants to organize a noon luncheon at the museum, please contact us! We love having people in and these events work out great for both the organization and the museum; plus it is a fun and educational change of pace for meetings/the business day. One recent example of someone accepting our invite is the wonderful Rotary Club!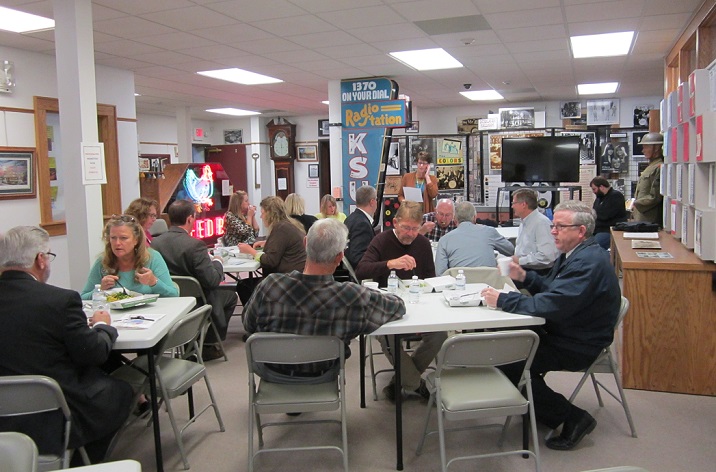 It was very much a treat to host the Rotary Club!
Again, thanks to everyone who supports the Martin County Historical Society through donations, visits, memberships, kind words, and so much more!