Welcome to the Martin County Historical Society! Our Mission is to preserve and share the history of Martin County by acquiring, conserving, appropriately displaying, and making it accessible for viewing, research, and educational purposes. We hope you enjoy the many features of our site; please contact us if you have any questions or requests. Thank you for taking the time to enjoy Martin County's History!
---
MCHS Updates
June 27, 2017
Come on down to the museum today for a viewing of another great Veteran's Presentation this one of Martin County native John Wagar! The presentation will begin at 2:00pm with cookies and juice to follow!
We're all ready for another wonderful crowd: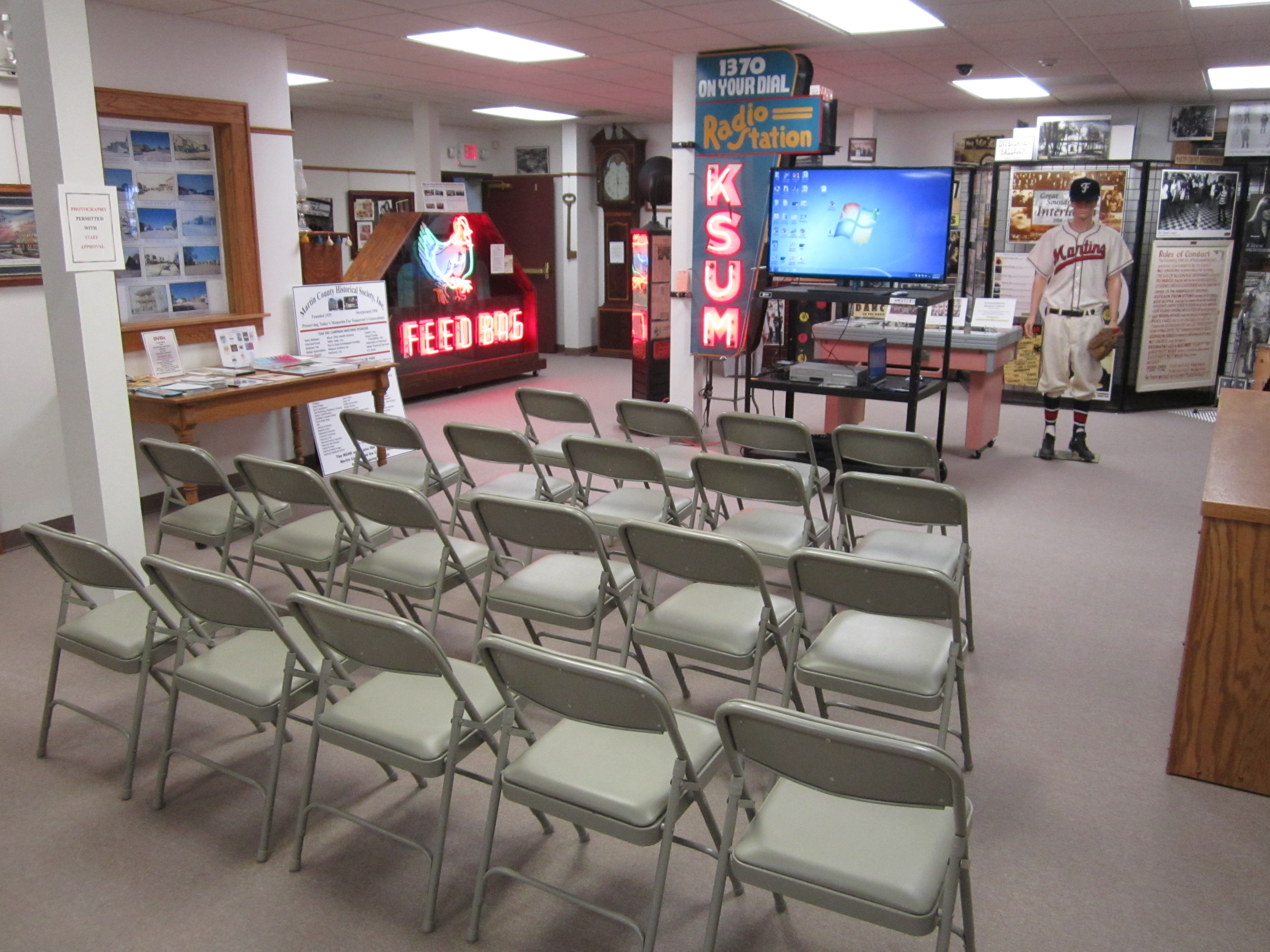 ---
MCHS Happenings
The MCHS is gearing up for a very busy April that will feature many great events such as a PM Exchange, the presentations on John Donaldson by Peter Gorton, our Annual Card Party, and much, much more! Be on the lookout for details surrounding these events!
Also if you haven't seen our promotional video, check it out below!
Again, thanks to everyone who supports the Martin County Historical Society through donations, visits, memberships, kind words, and so much more!