Welcome to the Martin County Historical Society! Our Mission is to preserve and share the history of Martin County by acquiring, conserving, appropriately displaying, and making it accessible for viewing, research, and educational purposes. We hope you enjoy the many features of our site; please contact us if you have any questions or requests. Thank you for taking the time to enjoy Martin County's History!
---
MCHS Updates
September 14th
NOTE: The Pioneer Museum will close at 3:00pm on Friday, September 15th
September's Veteran DVD Presentation will be on Bob Altman and will begin at 2:00pm
The MCHS Annual Meeting will be on Thursday, September 28th, at the Red Rock Center beginning at 6:00pm - the event will feature a brief business meeting, a hearty and tasty supper, and a presentation by Martin County native and well known epidemiologist Stephanie (Wedel) Meyer (see below). Tickets are $15 per person; please reserve seats by the 21st!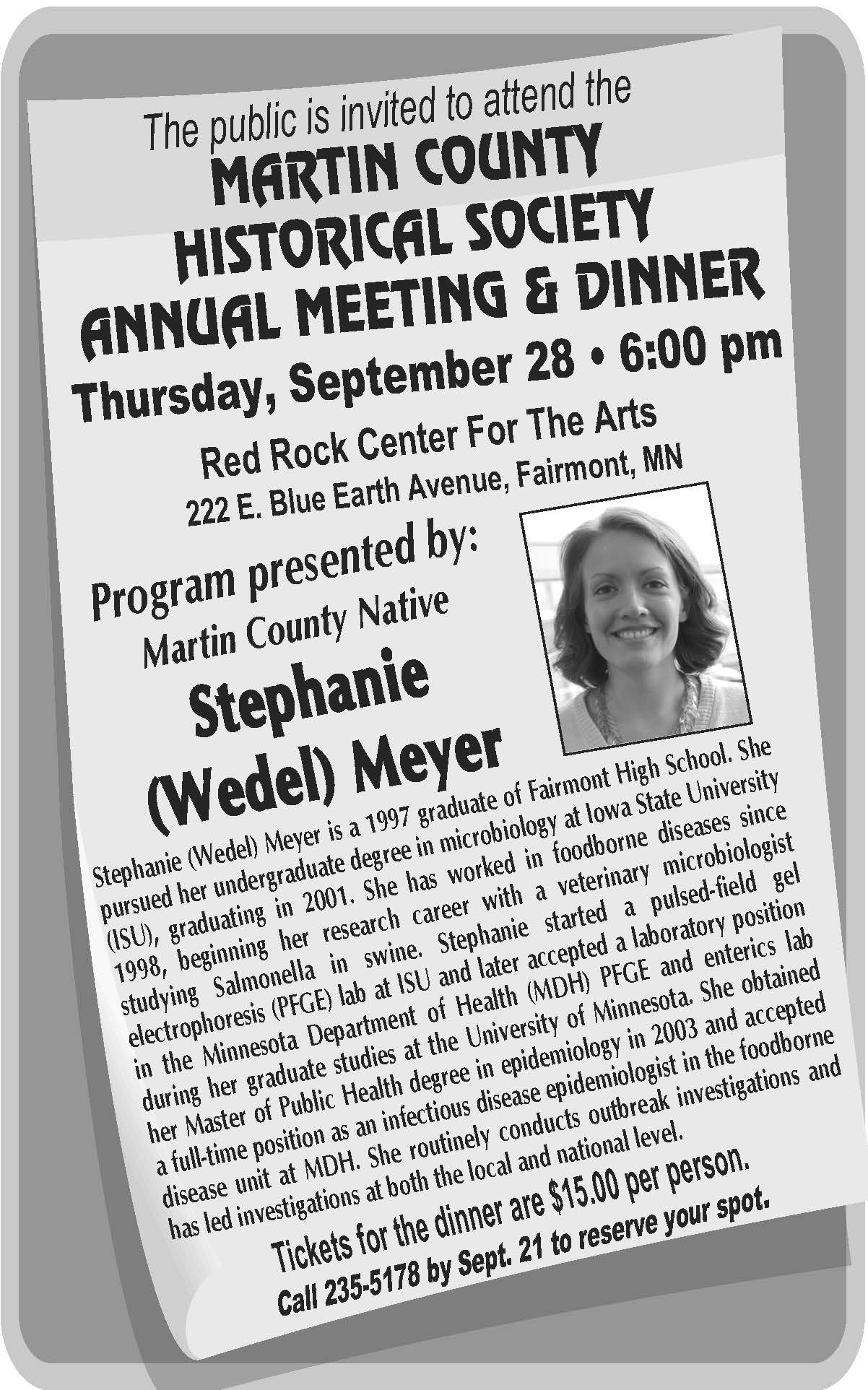 Also the famous American Pickers will be coming to Minnesota, see the flyer below for more information!
---
MCHS Happenings
If you haven't seen our promotional video, check it out below!
Again, thanks to everyone who supports the Martin County Historical Society through donations, visits, memberships, kind words, and so much more!