Welcome to the Martin County Historical Society! Our Mission is to preserve and share the history of Martin County by acquiring, conserving, appropriately displaying, and making it accessible for viewing, research, and educational purposes. We hope you enjoy the many features of our site; please contact us if you have any questions or requests. Thank you for taking the time to enjoy Martin County's History!
---
MCHS Updates
December 3:
Happy Holidays to you and yours! As we appraoch the Christmas season, make sure to check out our books and calendars for some great gift ideas. Here's a few great examples: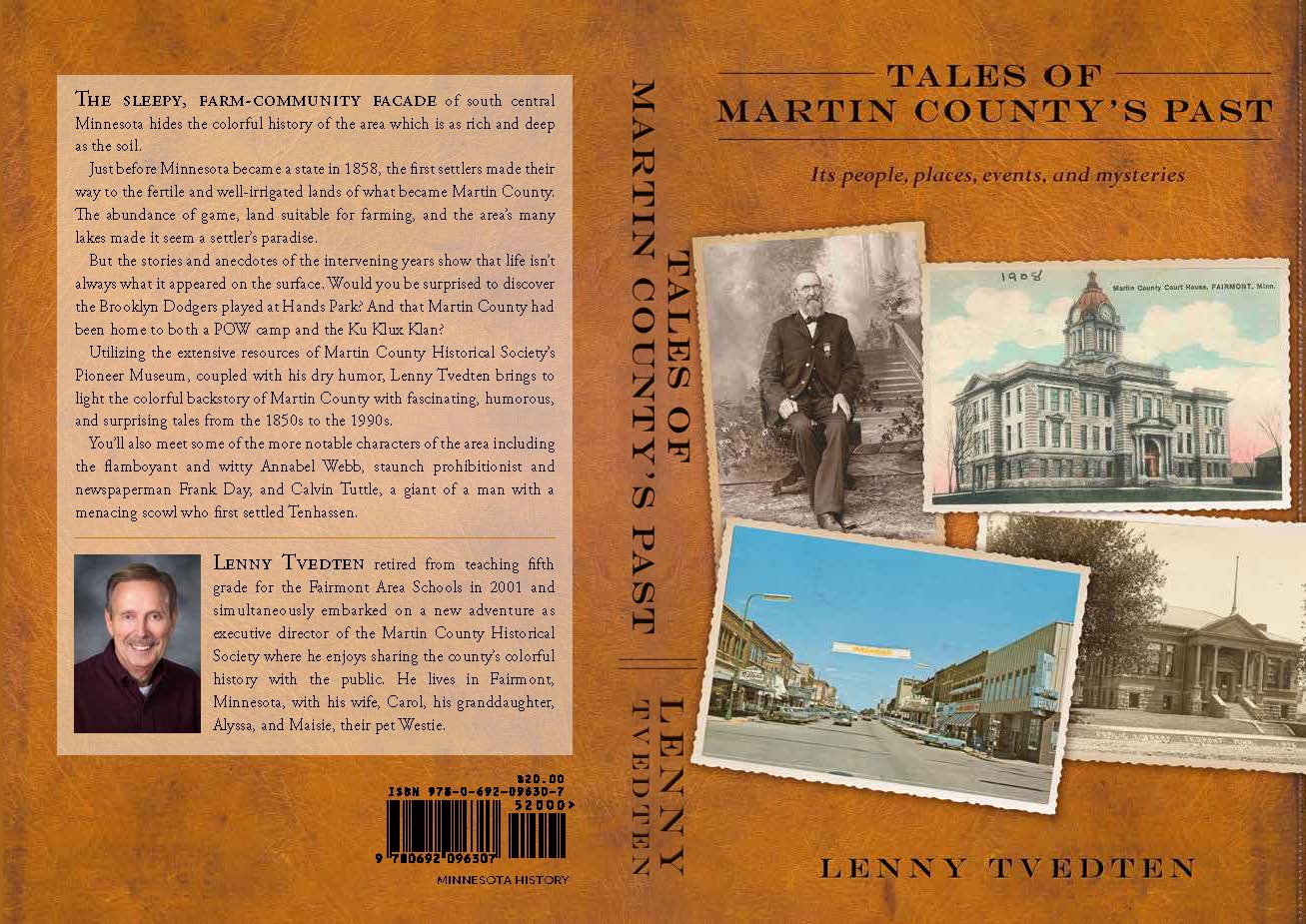 Tales of Martin County by Lenny Tvedten - $20.00, $25.00 if Mailed
Tales of Martin County is the ultimate collection MCHS Executive Director Lenny Tvedten's amazing articles about the colorful history that he has been publishing in local newspapers for nearly 20 years. He has written about early pioneers, eccentric characters, interesting landmarks, unique events, and so much more - all of which you can find in this excellent work!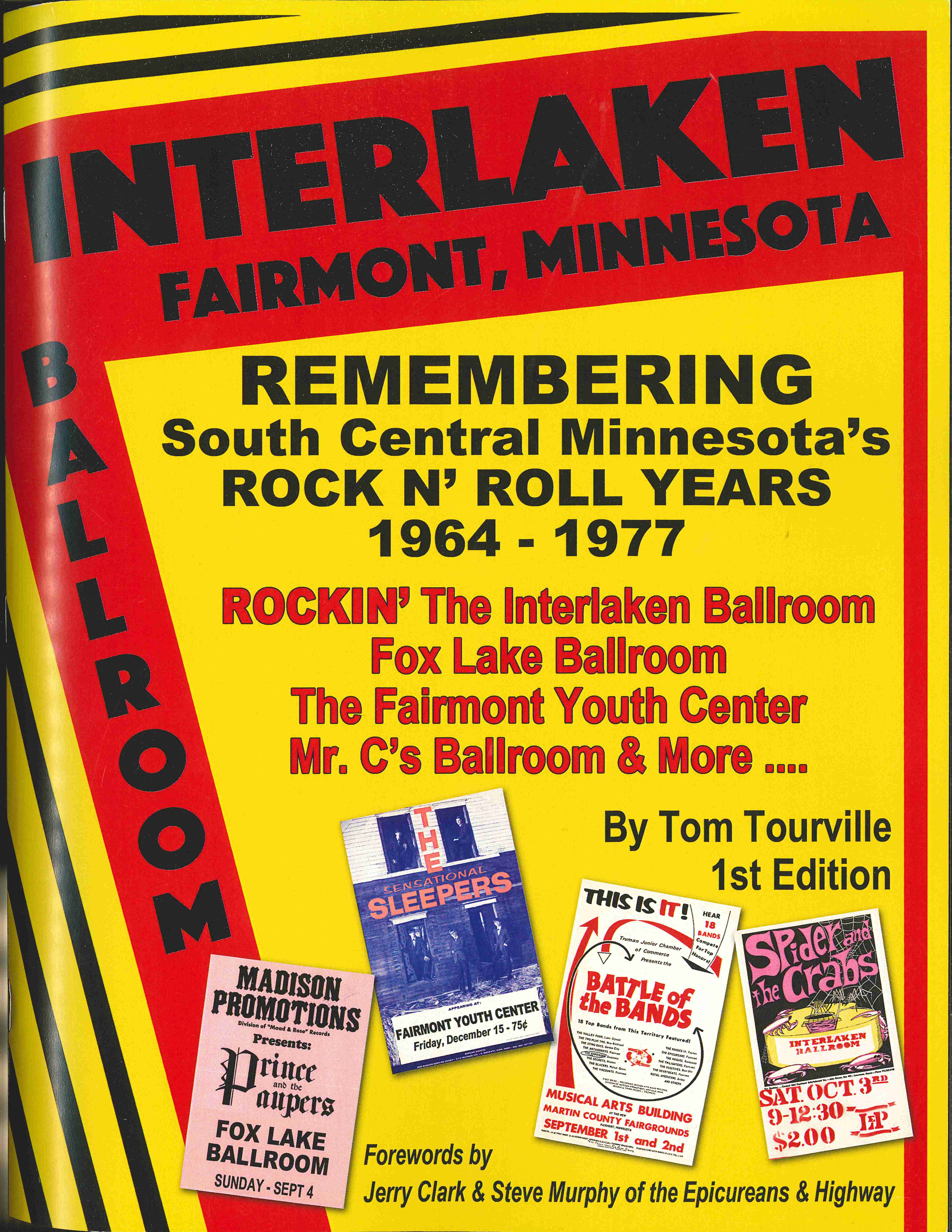 Remembering South Central Minnesota's Rock N' Roll Years: 1964-1977 - $18.00, $23.00 if Mailed
The latest book from noted music historian Tom Tourville. This wonderful book is a great compendium of pictures and advertisements that paints a great picture of what Martin County's vibrant Rock N' Roll scene was like in the mid 1960s through the late 1970s. For those that remember dancing in the Youth Center, driving out to Fox Lake Ballroom, or spending many a night at Interlaken, this book is for you!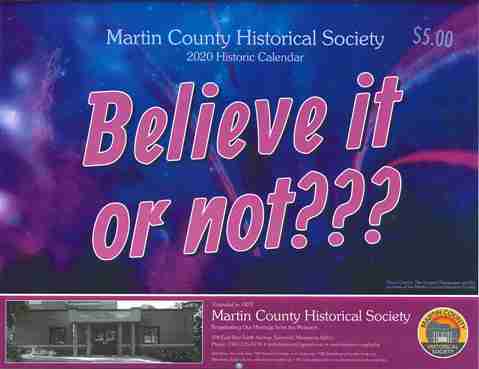 2020 MCHS Calendar - $5.00, $8.00 if Mailed
The 2020 MCHS Historic Calendar is here! The theme for this year is Martin County: Believe it or Not! This year's calendar features pictures from a variety of odd and unique happenings from Martin County's rich history such as a celebrity toad and a stampede of ponies!
---
MCHS Happenings
If you haven't seen our promotional video, check it out below!
Again, thanks to everyone who supports the Martin County Historical Society through donations, visits, memberships, kind words, and so much more!