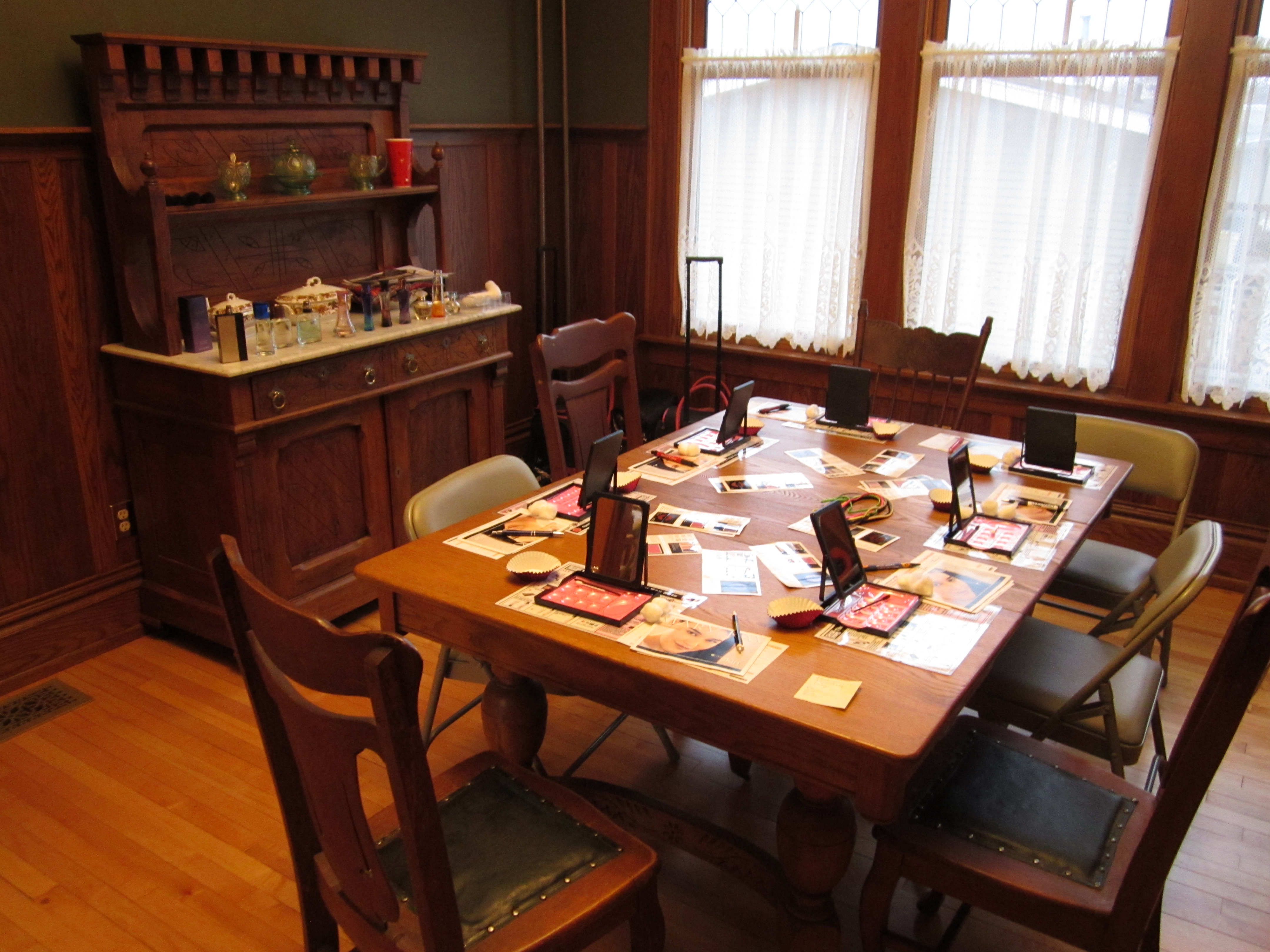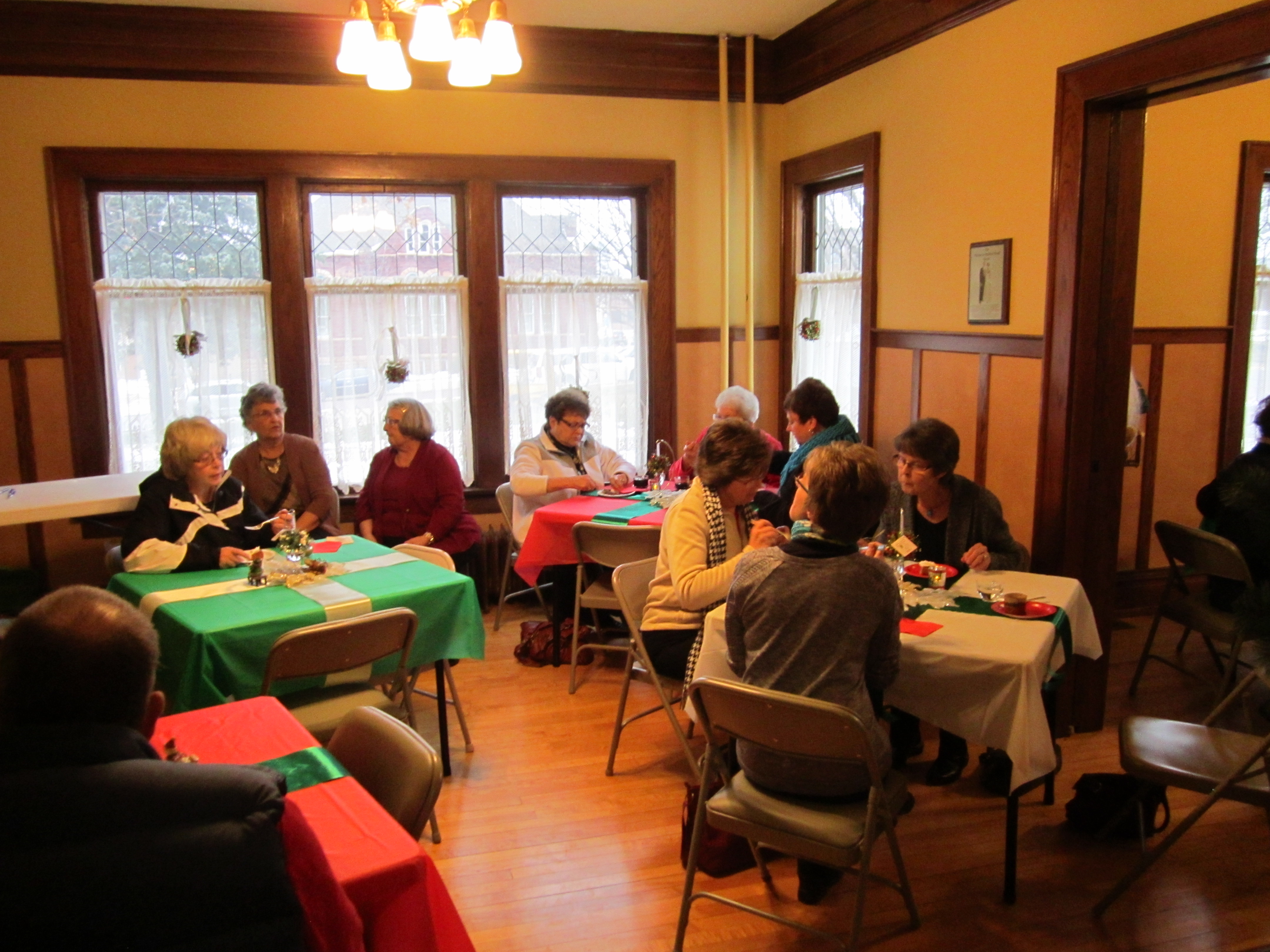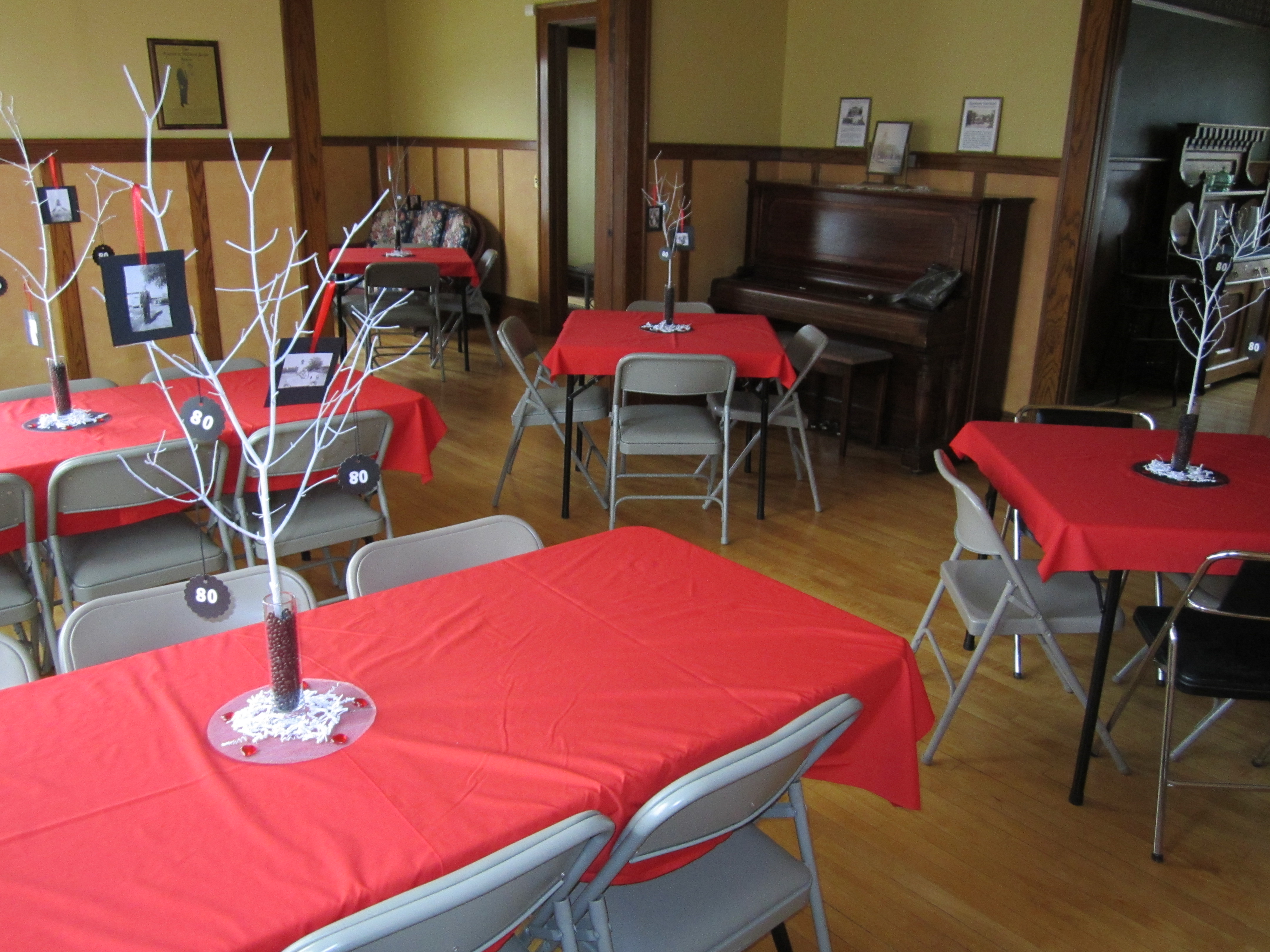 One of these could be YOUR next event!
The Martin County Historical Society's prize winning Pioneer Parsonage is available to rent for a variety of different occasions!
The Pioneer Parsonage, located next to the Pioneer Museum, has a beautiful first floor that can be used as a space for many different events, meetings, and parties. The former rectory is outfitted with high quality tables, chairs, and other event equipment (such as high volume coffee makers, two refrigerators, etc.) for all your event needs. Meals, appetizers, hors d'ouerves, and snacks can all be prepared in the kitchen and served in the dining room. Many have hosted a great event in the wonderfully historic Pioneer Parsonage!
Want to rent the Pioneer Parsonage for your next event?
- Call or email the MCHS (contact information below) or stop down to the Pioneer Museum for more details and to check on dates.
- Visit the Pioneer Parsonage to get a view of the space and how we can setup to make your event run perfect!
- Check out the Parsonage Rental Contract that will need to be signed before the event. It also lists the many items the MCHS has on hand for renters to use.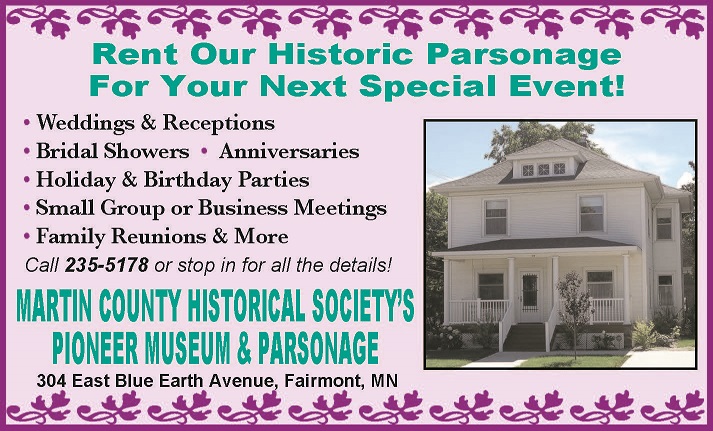 Click the picture below to see how others have made the Parsonage look amazing for their special events!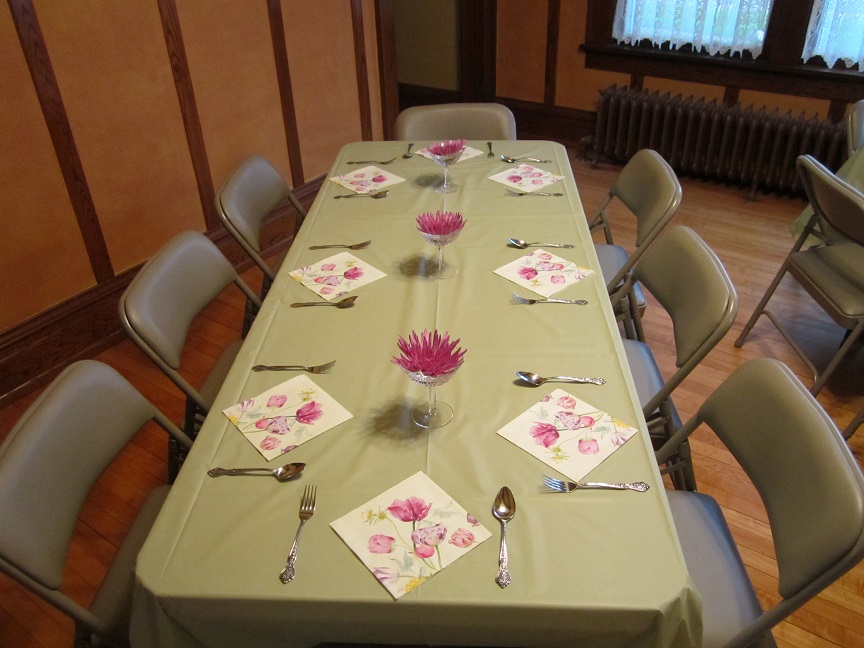 Interested in seeing or learning more about the Pioneer Parsonage? Check out our Parsonage Photos and Parsonage History sections!