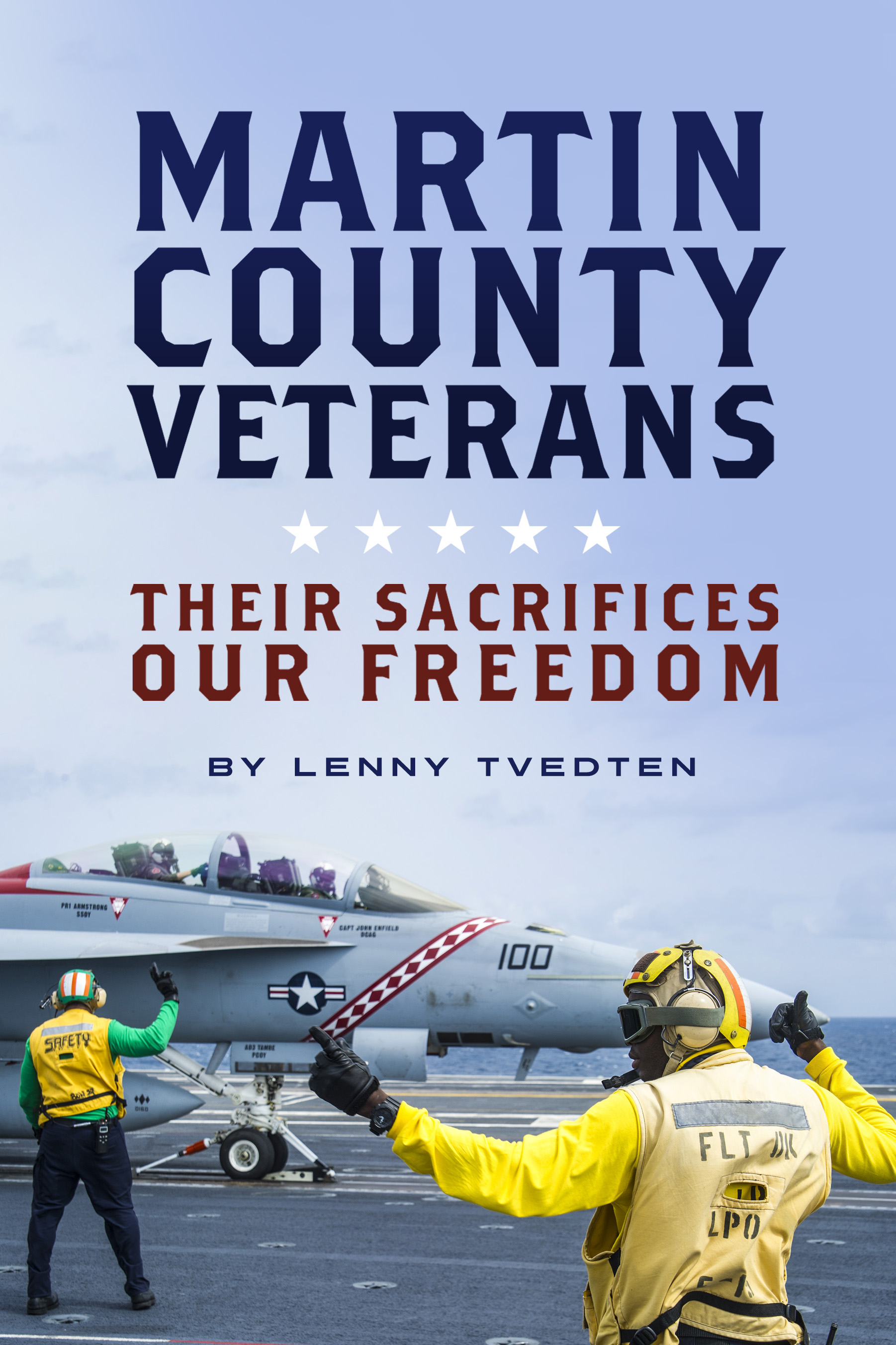 Martin County Veterans: Their Sacrifices, Our Freedom by Lenny Tvedten - $20.00, $25.00 if Mailed
Martin County Veterans compiles the tales of 82 Martin County vets into one collected work - ranging from World War 2 to Modern Day, these stories are unique, varied, and interesting. This is a great book that shows the courage and sacrifice of some of brave veterans in our communities!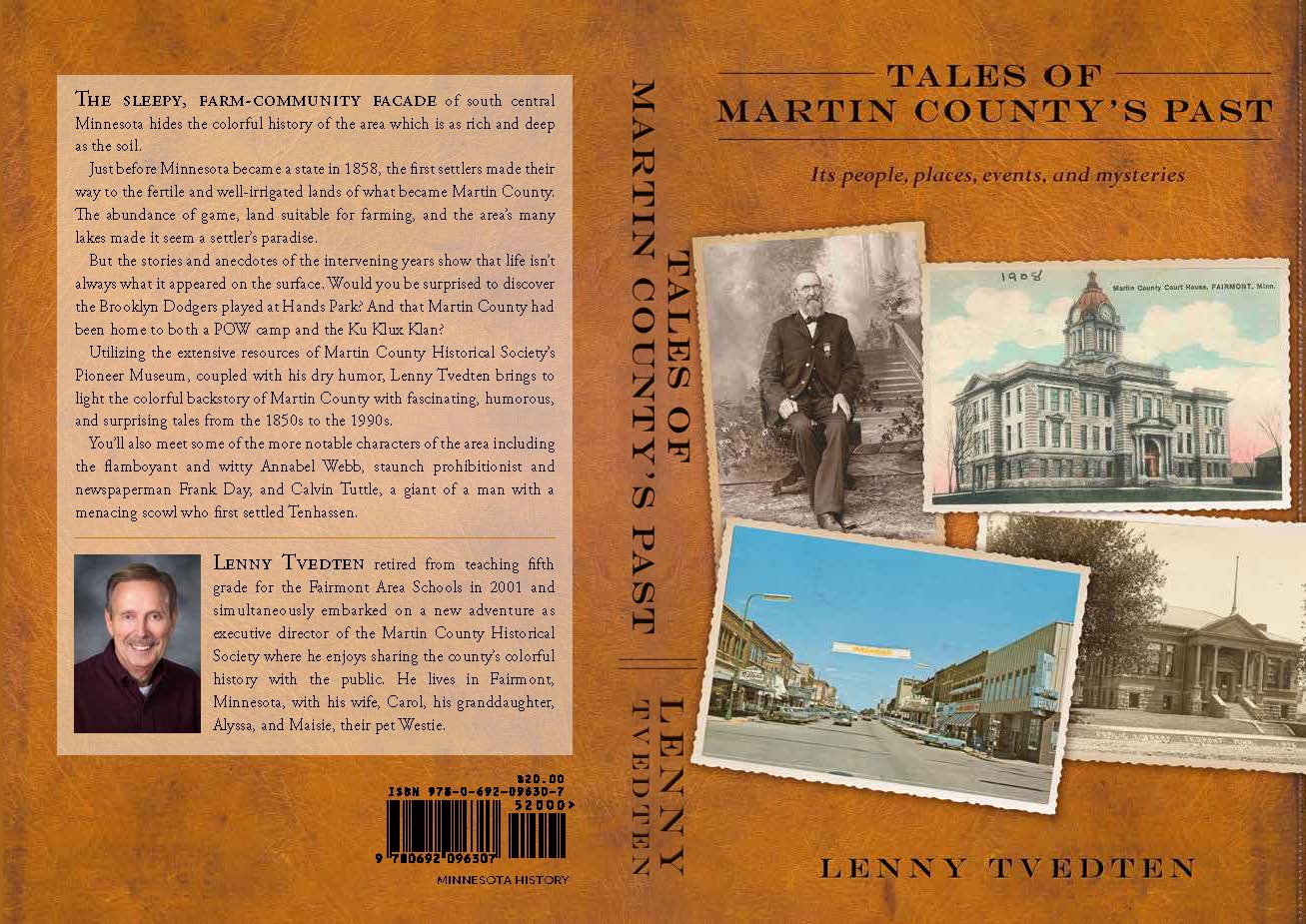 Tales of Martin County by Lenny Tvedten - $20.00, $25.00 if Mailed
Tales of Martin County is the ultimate collection MCHS Executive Director Lenny Tvedten's amazing articles about the colorful history that he has been publishing in local newspapers for nearly 20 years. He has written about early pioneers, eccentric characters, interesting landmarks, unique events, and so much more - all of which you can find in this excellent work!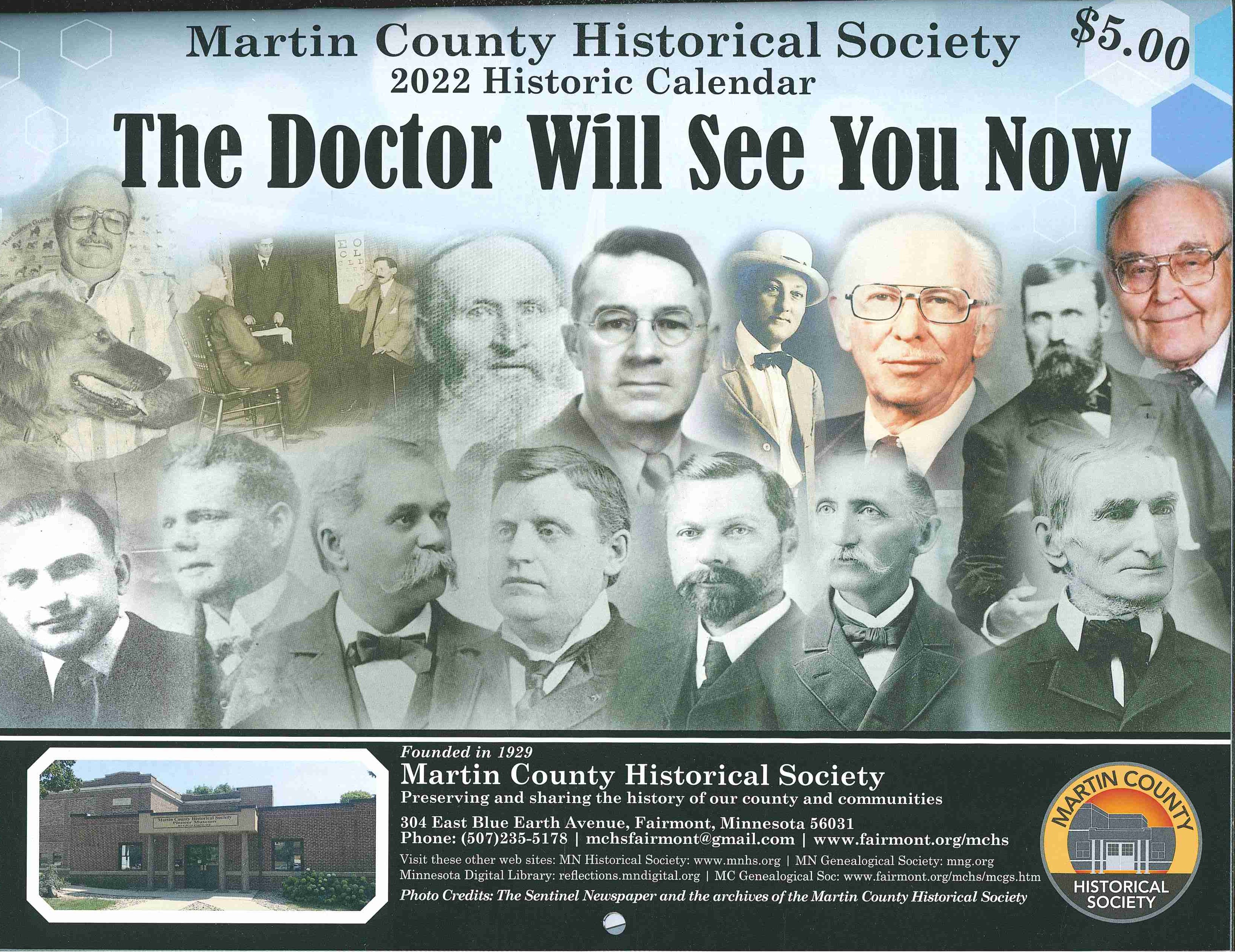 2022 MCHS Calendar - $5.00, $8.00 if Mailed
The 2022 MCHS Historic Calendar theme is Pioneer Physicians. Learn all about Martin County's medical history as you note appointments and birthdays on this fun 14-month calendar!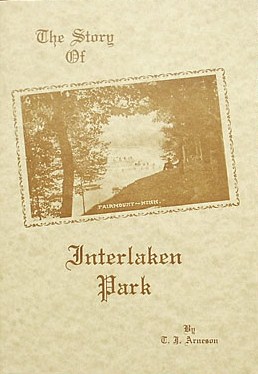 The Story of Interlaken Park Book - $10.00, $13.00 if mailed
Written in 1983 by Fairmont native Tom Arneson, featured speaker of the 2013 MCHS Annual Meeting, this work details the history of what was once 'the most beautiful and best equipped amusement park in the Northwest…' Interlaken Park was an important facet of Martin County life and history drawing tens of thousands of visitors with its many entertainment opportunities. Arneson wonderfully covers the story of the Park from its inception to its ultimate demise. A great book about a key place in our history!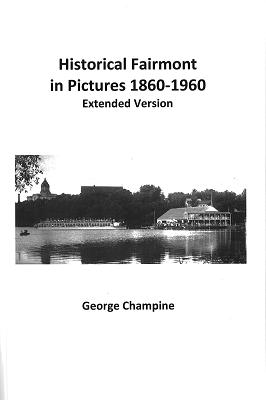 Historical Fairmont in Pictures, 1860-1960, Extended Version
$25.00, $28 if mailed
The late George Champine's look at Fairmont through the medium of pictures. Tireless research by George and others has helped put this great collection together with interesting and educational text that make this work so much more than a picture book. A wonderful item for any interested in the history of Fairmont! The extended version combines Volumes 1 and 2 and adds extra pages.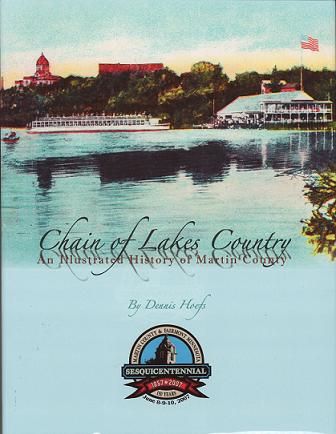 Chain of Lakes County: An Illustrated History of Martin County Book - $25.00; $31.00 if mailed
Done in 2007 by author Dennis Hoefs in conjunction with MCHS this illustrated book beautifully articulates the story of our county from Pioneer times to the Present. Several historic pictures bring the exciting and interesting history of Martin County to life!
Mayhem In Sherburn - $5.00; $8.00 if mailed
This work is an in-depth retelling of the 1896 Sherburn Bank Robbery as researched and told by Don Callihan, a descendant of the two brothers responsible for the ill-fated heist.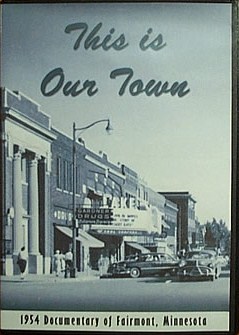 This is Our Town DVD - $25.00, $31.00 if Mailed
Digitally recovered in 2004 from the original 16mm movie reels, "This is Our Town" provides a historic glimpse of what Fairmont, Minnesota was like in 1954. Originally produced by Robert M. Carson, the hour long documentary highlights various aspects of life in the 1950's. This unique film reveals many of the businesses and people that have helped build the town of Fairmont. In addition to the 1954 documentary footage, the compilation includes the following Martin County films:
1934 National Corn Husking Contest
1939 Cow Milking Contest
Martin County soldiers marching off to World War II
Warren Nelson's "Decoration Day" song inspired by the WW II film
Charter Communications interview about "This is Our Town"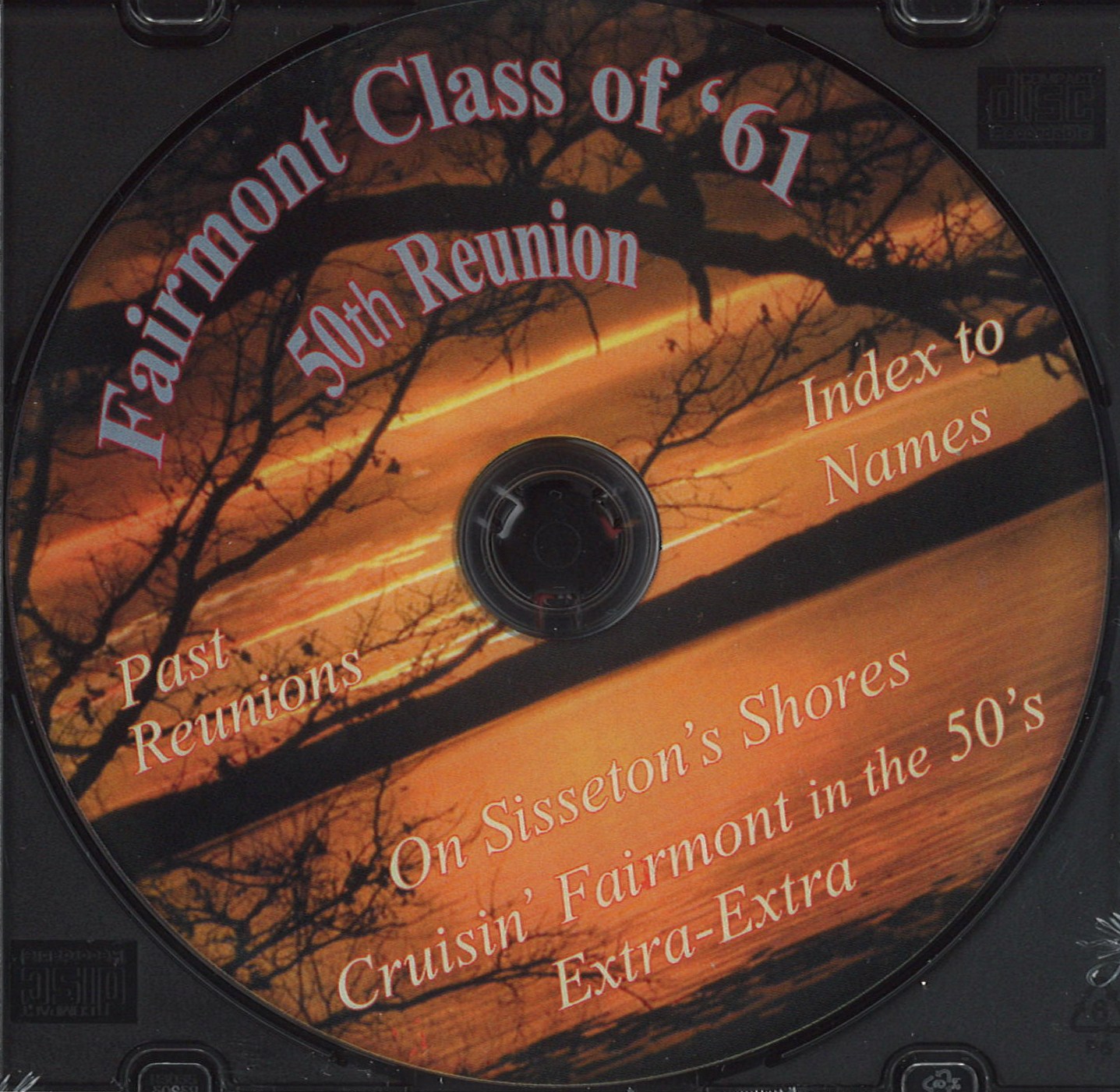 Class of 1961 Reunion DVD - $10.00, $13.00 if Mailed
This well-produced DVD is the product of 5 years of labor and was put together for the Fairmont High School Class of 1961's 50th Reunion. This presentation features much more than a typical reunion video however! It features many, MANY pictures of the places and people of Fairmont from the 1950s era. Whether you want to reminisce about the old days or want to learn and view Fairmont's history, this is a fun, excellent resource!
Warfare on the Prairie - $20.00, $23.00 if mailed
Longtime Martin County Resident Michael Garry recounts the violent history of the Martin County and the surrounding area during the 1862 US-Dakota War in this book. The bloody conflict had far reaching consequences for all involved and played a major role in this history of Southern Minnesota.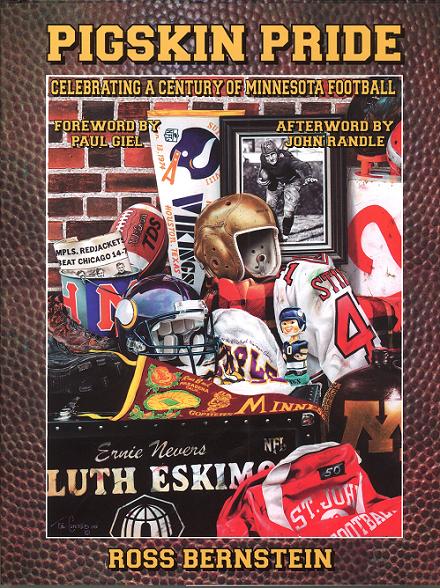 Pigskin Pride Book - $15.00, $21.00 if mailed
By Fairmont native and well-known published author Ross Bernstein, Pigskin Pride details the history of the game of football in Minnesota. From High School all the way to the Pro Levels Pigskin Pride covers the story of the popular American game from every corner of the state!
To purchase items either visit the museum located at 304 East Blue Earth Avenue, Fairmont, call us at 507-235-5178 or email us at mch@frontiernet.net. We will get to your request as soon as possible. All items to be mailed will be sent only after receipt of payment.