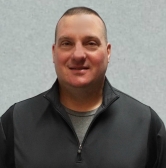 Nick Lardy
Public Works Superintendent
411 E Margaret Street
Fairmont, MN 56031
(507) 235-9330
email
The Park Department is responsible for snow removal, general maintenance of municipal facilities and buildings, park and trail maintenance and equipment services.
Fairmont is home to a very extensive park and trail system. There are miles of scenic recreation trails, paved trails, off-road trails, paths through the wooded areas of our numerous parks, and walkways along our tranquil lakes.
Our park system features nearly 400 beautiful acres of parks, playgrounds, athletic fields, green spaces, flower gardens, and disc golf. During the winter months, the parks grounds offer areas for sledding, ice skating, and snow skiing.
Shelter Houses & Rentals
The City of Fairmont has 3 enclosed shelter houses available for rental. Shelter locations are Lincoln Park, Sylvania Park and Cedar Creek Park. Stop by or contact City Hall at 507-238-9461 to reserve a shelter house for your next event.
Shelter House Reservation Information
Park Policy
The City also has a number of parks with open air shelters, that are available on a first come, first serve basis.
Weddings in the Parks
Wedding ceremonies and celebrations take place each year at Cedar Creek Park, Sylvania Park and Lincoln Park. The majority take place at Lincoln Park, as this location is known for its numerous flower beds, tranquil scenery overlooking the lake and beautiful arbors.
The base wedding charge includes rental of the enclosed shelter house for the day and bench seating for up to 100 guests. The total wedding charge must be paid to reserve the park for the requested date. Stop by or contact City Hall at 507-238-9461 to check availability and reserve a park for your special day.
Park Wedding Reservation Information
Park Policy
Links of Interest
2021 Parks & Recreation Survey Results
Active Living Trail Map
Active Transportation Plan
Bike Trail
Cedar Creek Snowmobiling Boundaries
Dog Park
Fairmont Lakes Foundation
Fairmont Soccer Complex
Interactive Park Map
Mini Golf Park
Park Listing & Amenities
Park & Trail Maps
Winnebago Avenue Sports Complex
Yard Waste Site Information